Frequently asked questions
How long do the Insta-Mold® Earplugs last?
---
Our Insta-Mold® earplugs utilize a medical grade silicone that is stronger and more durable than the ordinary "impression" silicone materials. While advertised to last between 2 and 4 years with proper cleaning and handling, these earplugs have been known to last much longer!
---
How do I clean my Insta-Mold® Earplugs?
---
Your Insta-Mold® Earplugs are extremely simple to clean! You can use soap and water or a cleansing wipe to periodically clean your earplugs. Our earplugs are finished with two coats of silicone sealant that works to protect and keep your earplugs looking new!
---
How long does the battery last on the Insta-Mold® Wireless Electronic Earplugs?
---
The Insta-Mold® Wireless Electronic Earplugs should provide up to 5 hours of talk/use time off of a full charge. These earplugs come with a mini-usb cord for charging.
---
What areas do you service?
---
Freedom Ears is based out of Knightdale, North Carolina. While we routinely service areas to the triangle and east, we have scheduled appointments farther away on an as-need basis. If you are interested in an appointment, we encourage you to visit our Contact Us page and call or send us a message.
---
How do I put in and remove my Freedom Ears?
---
The following tuturial video provided by our provider, E.A.R., Inc., provides a wonderful tuturial on how to do this: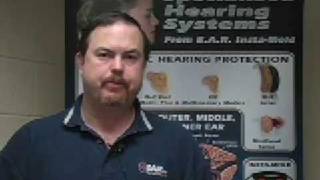 ---
How long does it take to make a set of Insta-Mold® Earplugs?
---
It typically takes an hour and fifteen minutes to make a set of Insta-Mold® Earplugs from start to finish. However, once we have completed the initial molding process, which takes about 15 minutes, you have the option to leave and return to pick up your earplugs at a time that is convenient for you.
---
---
FREQUENTLY ASKED QUESTIONS